"Right after the influencer program, I received my FIRST paid brand deal! It was so liberating, fun, energetic, and motivating!"
-@AMBITIOUS.XV
(5.9K FOLLOWERS)
If you are ready to finally become a PAID influencer and work with your dream brands without having a ton of followers or living in a huge city, then stop what you're doing and keep reading!
🏅You are the go-to influencer! You are in high demand and brands absolutely love your content!

🏅You are overly confident! You know your worth and you are able to charge TOP DOLLAR because of it!

🏅You work with your dream brands and make enough money to be an influencer FULL-TIME!

🏅You wake up each day feeling filled with joy because you're

finally

doing what you love!

🏅Your emails consist of brands responding back saying "YES, we would love to work with you AND double your rate!"


Now, I want you to think on this...
.....what's stopping you?
Does this sound like you?
➡️ You've been avoiding marketing yourself as an influencer due to fear!

➡️You don't have a strategy in place for positioning yourself as an expert on social media.

➡️You're afraid that you won't receive the support of your followers and/or friends and family.

➡️You are frustrated with consistently receiving "no" from brands.

➡️You're scared to ask for paid brand collaborations out of fear that you will lose the brand partnership as a whole.

➡️You've been struggling with turning gifted partnerships into paid brand collaborations!

➡️You second guess your creativity as an influencer and in response:

you simply won't create anything

.



➡️ You simply don't know where to start, so you haven't 🤷🏾‍♀️

Model, Agent, and Influencer + Model Coach
Bachelors in Strategic, Legal, and Management Communications from Howard University 👩🏽‍🎓
I help models and influencers elevate their careers to truly living the life they desire!
I have been coaching models for over 5 years from all over the world! After working closely with brands as a model AND influencer, I have first-hand knowledge and insight on exactly what they are looking for from influencers!
After cracking the code and securing HUGE brand deals, I knew that I wanted to share my exact strategies, tools, and techniques for other influencers to do the same!
Halle is just an amazing, natural-born leader. She is well knowledgable and makes you feel so comfortable as she humbly guides her students through this process. I'm so happy I took this class and I am excited to use everything that I've learned.
@fashionmycurves
(9.3k followers)
Here is what we will cover in The Model Maven Influencer Program:
How to establish your personal brand and brand identity on social media.
Mindset Mastery- Shifting your relationship with yourself and your money.
How to elevate your social media aesthetic and create valuable content.
How to create a powerful media kit that stands out amongst other influencers.
How to create content with confidence- my secret for stocking up on content!
How to craft the perfect pitch- tips on garnering a response from brands.
How to negotiate with brands for paid and higher paying collaborations.
Understanding influencer terminology.
Factors to consider when determining your rates
What makes this program special is the LIVE trainings and real-time mentorship!
Yup!
When you sign up for The Model Maven Influencer program, we will meet LIVE and walk through each training together! You'll be able to ask all of the questions you want to ensure that you fully grasp each concept.



Oh, it gets better!



You will also have the opportunity to book FREE 1:1 coaching calls with me during the duration of the program!

+ access to a members-only private group for additional support, tips, and community!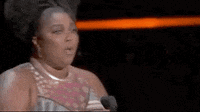 (Save money when you select this option)
6-week influencer program with LIVE weekly trainings

Homework assignments

Private group access for weekly discussions, opportunity postings, and community support
BONUS live trainings (ex: How I edit my photos) and more!

Social Media Audit: I will personally go through your Instagram and make notations of what needs to elevate.

Lifetime access to recorded trainings!

Media Kit Templates

Branding Templates

Brand Pitch Templates

LIMITLESS 1:1 coaching calls

Additional 2 month mentorship after the program
Payment plan unavailable for Black Friday Sale
6-week influencer program with LIVE weekly trainings

Homework assignments

Private group access for weekly discussions, opportunity postings, and community support
BONUS live trainings (ex: How I edit my photos) and more!

Social Media Audit: I will personally go through your Instagram and make notations of what needs to elevate.

Lifetime access to recorded trainings!

Media Kit Templates

Branding Templates

Brand Pitch Templates

LIMITLESS 1:1 coaching calls

Additional 2 month mentorship after the program